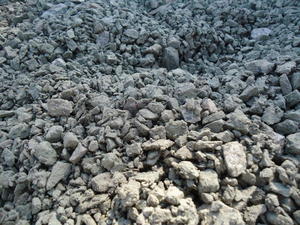 20mm to Dust crushed stone
Type 1 is an industry standard crushed stone typically 20-40mm.
Normally used as a base material prior to further surface preperation in the construction of roads, paths etc. We stock only the smaller grade which has been further crushed to provide an easy to use material which when mechanically compacted provides an excellent temporary hard surface and base for finishing with paving or tarmac.
A bucket into your trailer at £38 approx 1 tonne
and all weights in between measured by an experienced eye eg half bucket £20 and approximately half tonne.
Delivered by Transit size Tipper to anywhere we can safely drive. £48 per tonne locally in Dundee. Call for delivery cost outside Dundee
If you would like to make an enquiry about the 20mm to Dust crushed stone, please use the form below or you can contact us by telephone:
email: .
Thank you ! Your message has been sent. We will contact you within the next 24 hours..