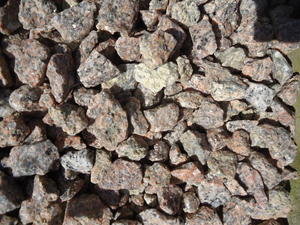 20mm Granite, Silver
Granite is sourced from the Huntly area of north Scotland, the dominant colour is Grey and Red but both colours contain trace colours of each other. Granite can be supplied in sizes of 6mm, 14mm and 20mm.
MANAGERS SPECIAL £79 PER BUCKET FROM OUR YARD.
Poly Bag 20mm £4.00
Delivery by tipper £89 per tonne locally
6mm 14mm by order please make price enquiry on web form below

If you would like to make an enquiry about the 20mm Granite, Silver, please use the form below or you can contact us by telephone:
email: .
Thank you ! Your message has been sent. We will contact you within the next 24 hours..