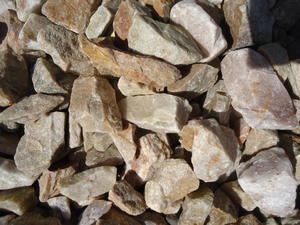 Rose Quartz 20mm
Rose Quartz is quarried in the north of Scotland and is a very hard stone, it is buff to pink in colour and the quartz within the stone will sparkle when the light hits at the correct angle. Available in Poly bags and to order bulk. Orders should be place on our web order form below delivery 3-5 working days.
Cost
Poly bag £5.00
Loose product by order £99 per approx tonne delivered.
If you would like to make an enquiry about the Rose Quartz 20mm, please use the form below or you can contact us by telephone:
email: .
Thank you ! Your message has been sent. We will contact you within the next 24 hours..